How does one rate a property like Dar Roumana ? Or Casa 1800 ? 3 star ? 4 star ?  While both may have a few things in common, they couldn't be more different. The first one is a noble house (Riad) in the Medina of Fez, Morocco, converted into a boutique hotel, known for its French cuisine and breath taking views terrace, while the latter is a a restored 17th century noble home at the foot of the Alhambra in the Albaicín Arabic Quarters, Granada, Spain.
The same riddle may trouble one's mind when it comes to La Mamounia in Marrakech which, although a favorite with Winston Churchill or Sharon Stone, does not have a star rating as such, lying probably somewhere beyond 5 star. What to say then about the 10 rooms and suites Azalai Desert Lodge in Zagora, one hour travel from the first Sahara dunes, largely inspired by legendary travelers and where rooms have names such as Karen Blixen or Saint Exupery and old plane propellers are hanging from the ceiling ? 
At Mauresque we do like original properties . Yet comfort is at least as important as original is.
Respecting the local architecture. Offering local terroir throughout their dishes. Ultimately immersing you into the local culture, be it cooking bread in the village stove, shopping and bargaining for spices in the local souk or trekking in the nearby gorges with a local guide. All this with a twist. It may be the French appetizers for dinner. The honesty bar in the Kasbah lounge. The Fendi cushions on your bed. The secret door leading from your posada suite straight onto the roof terrace.
We believe that Spain and Morocco are best enjoyed by staying in untypical yet luxurious accommodation. We also believe that luxury is more than just being flown privately from Marrakech straight into a luxury camp in the Sahara.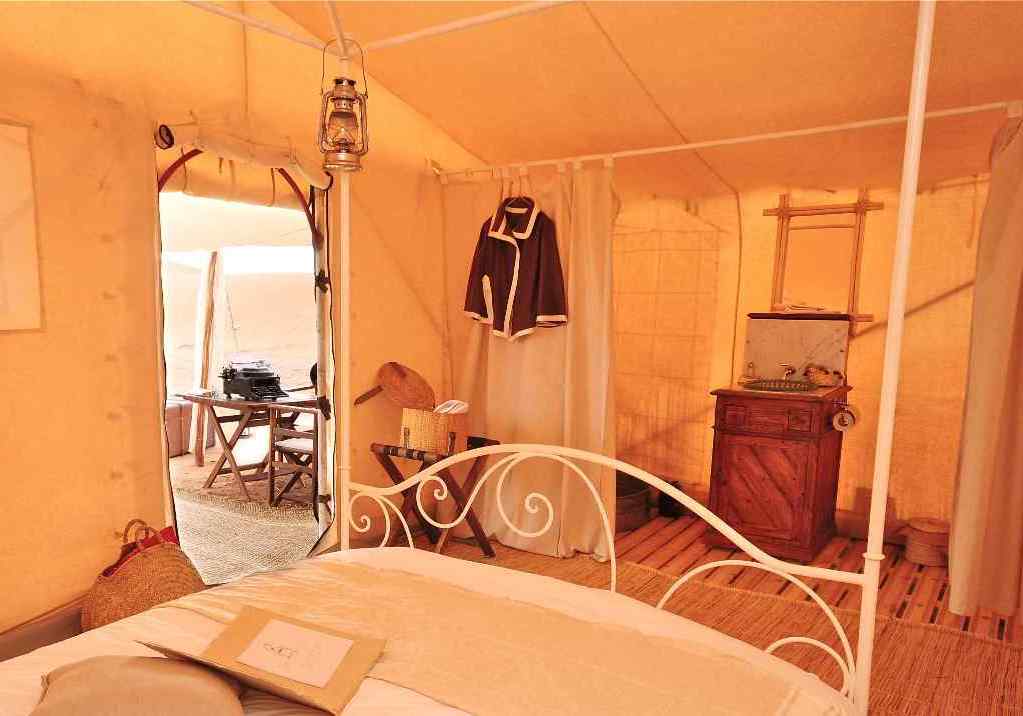 Or having a 40 square meter deluxe tent with en suite bathroom and private buttler in the middle of the dunes of Erg Chigaga. Luxury is the certainty that no one else has been there before. On that exact spot. At exactly that same time of day. Having your private yoga class on the top of a dune at sunrise. Or feeling completely remote from this world were it not for your camel guide, now serving you and your loved one a 3 course meal dinner and champagne. While the dunes nearby are constantly shifting into new shapes. With no one and nothing else in sight. Or on your mind. 
Naturally, not everyone has the same budget when booking a private tour of Spain and Morocco and so, when we decided to drop the traditional star rating, we have chosen words to best resume the nature of each of our accommodation standards: Dreamers, Privilege and Divine. You will find updated list of some of our accommodation options in each city/ area with their relevant standard at the bottom of this page. Once you have booked your tour, you are also provided a list of your day-to-day accommodation once we have finished booking them.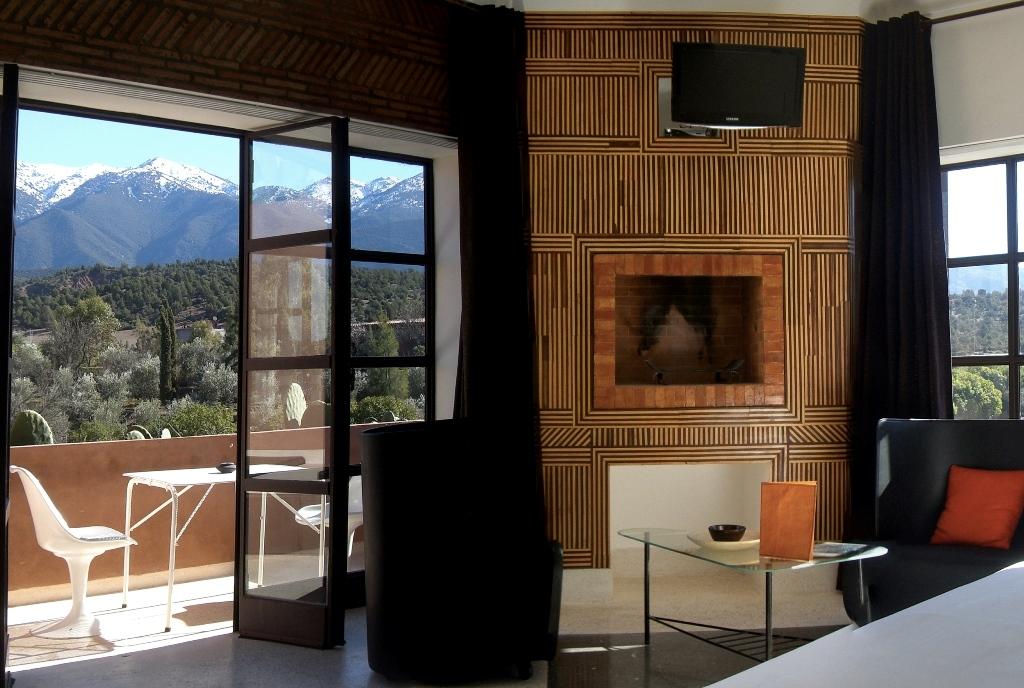 Every other month there is a new exciting accommodation opening up in Morocco. Last April has seen the opening of Hotel Sahrai, with jaw- dropping views on the Medina in Fez and the first Givenchy spa in Morocco. Few months before that, La Sultana Oualidia started offering their luxury yacht just off the Atlantic coast where you will be able to book one of the stunning 7 suites or rent the whole yacht for your own custom itinerary between Morocco, Spain and Portugal. Not all of these openings are success stories. Sometimes the service leaves much to be desired. That is why we take our time and almost always we try them firsthand anonymously before including them in our portfolio. 
We are located and live all year round between Morocco and Spain, not in an office abroad, outsourcing our services to another local agency in Morocco. We do not trust magazines or press releases - our network of local insiders and decision makers allow us to quickly get in the know about a new opening or a restaurant/ hotel that is losing its appeal.

It also allows us to test and hand pick only the ones that we think best suit our guests in terms of standard, service, location, architecture and cuisine. Our portfolio is being updated every year as new exciting properties open up while some of the exisiting ones fail to deliver on the long term and get removed from our collection. 
MARRAKECH – RIAD LA PARENTHESE/ DAR TEN.
RABAT – RIAD ZYO/ RIAD EL MAATI
GRANADA - CASA DE LA TRINIDAD
M ADRID - PETIT PALACE PLAZA DEL CARMEN
PRIVILEGE ( always in a suite):
ATLAS MOUNTAINS : DOMAINE DE MALIKA
ESSAOUIRA: VILLA DE L'O/ MADADA MOGADOR
GRANADA: CASA 1800
ZAGORA: AZALAI DESERT LODGE
DIVINE ( always in a suite):
MARRAKECH – VILLA DES ORANGERS/ LA MAMOUNIA

FES: RIAD FES
MADRID: ONLY YOU HOTEL & LOUNGE
GRANADA: HOSPES PALACIO DE LOS PATOS