A Turkey and Egypt tour may be an ideal vacation for those interested in exploring the ancient cultures of these two countries. A typical itinerary likely includes visits to some of the most famous sites, such as The Pyramids of Giza, The Valley of the Kings in Luxor, Hagia Sophia Museum in Istanbul, Topkapi Palace and more. Touring Egypt and Turkey offers travelers a unique opportunity to explore ancient ruins from different civilizations while learning about the history behind them.

Additionally, visitors can enjoy many cultural experiences that include shopping at bazaars or participating in local culinary classes. With plenty of sights to see and activities to do throughout both countries, it is not difficult to find something enjoyable on an Egypt And turkey tour.
If you're looking for an unforgettable adventure, then a tour of Egypt and Turkey is the perfect choice. From ancient monuments to vibrant culture, this journey through two unique countries will leave you with unforgettable memories. Start your trip in modern day Cairo and explore the Great Pyramids of Giza, one of the seven wonders of the world and an important part of Egyptian history.

Afterward, head over to Luxor on a three-day Nile cruise. Visit temples such as Karnak Temple Complex and take in stunning views from atop Hatshepsut's Mortuary Temple. Relax by taking a felucca ride or visit local markets to purchase souvenirs or handmade goods.

From there, fly into Istanbul and prepare yourself for vibrant city life filled with delicious cuisine, interesting architecture and bustling bazaars like Grand Bazaar or Spice Market that are sure to delight any traveler! Make sure not to miss out on iconic sites such as Hagia Sophia Church Museum or Topkapi Palace before spending some time at Taksim Square enjoying its lively atmosphere full of locals sipping coffee while people watching among street vendors selling everything from Turkish delights to handcrafted jewelry. Finally end your journey exploring Cappadocia's rocky terrain dotted with cone-shaped houses carved into soft volcanic rock known as fairy chimneys – making it look almost otherworldly!
Turkey, Egypt Israel Tours
If you're looking for an unforgettable travel experience, consider a tour of the countries of Turkey, Egypt and Israel. This unique journey will take you through some of the world's oldest civilizations, providing a glimpse into their histories and cultures. Whether you want to explore ancient ruins or relax on beautiful beaches, this trip has something for everyone!

The best way to begin your adventure is in Turkey. Here you can visit iconic landmarks like the Hagia Sophia and Topkapi Palace in Istanbul or soak up the sun along its stunning Mediterranean coastline. There are many incredible sites to see here including Cappadocia's "fairy chimneys" rock formations as well as stunningly preserved archaeological sites from antiquity such as Ephesus and Troy.

For those who enjoy outdoor activities there are plenty of opportunities for hiking, mountain biking and even hot-air ballooning over Cappadocia! Next stop is Egypt where visitors can explore famous monuments such as Giza's Great Pyramids and Sphinx before heading off to Luxor's Valley of Kings or Karnak Temple Complex. Don't forget about Cairo either – with its bustling markets it's easy to get lost among all kinds of fascinating sights (and smells!) while shopping in Khan el Khalili bazaar!
Egypt Vs Turkey Vacation
When deciding between taking a vacation to Egypt or Turkey, it can be hard to decide which destination is the best choice. Both countries offer unique experiences and stunning sights that make them both desirable choices for travelers. To help you make your decision, here's a look at what each country has to offer when it comes to vacations:

Egypt Egypt is home to some of the most iconic historical sites in the world, such as the pyramids at Giza and the temples of Luxor. It also offers spectacular desert landscapes and incredible beaches on its Red Sea coast.

Travelers looking for an adventure-filled holiday should consider taking part in activities like camel safaris or exploring ancient tombs from centuries past. For those interested in culture, there are plenty of opportunities to experience traditional foods and customs as well as visit bazaars full of handmade items throughout Egypt's cities. Turkey

Known for its sweeping views of turquoise waters along its Mediterranean coastline, Turkey provides travelers with more than just beautiful scenery; this nation also boasts rich cultural heritage dating back thousands of years. From visiting archaeological ruins like Ephesus near Izmir (the birthplace of Homer) to marveling at Istanbul's breathtaking Hagia Sophia mosque – one can get lost among vibrant street markets selling exotic spices and colorful fabrics while enjoying delicious Turkish cuisine like kebab or mezes platters full of savory dishes perfect for sharing with friends!
Turkey to Egypt Ferry
Travelling between Turkey and Egypt is becoming increasingly popular as people seek out a new way to explore the two countries. The only way to do so, however, is via ferry – a journey that can take up to three days depending on your route and point of departure. If you're looking for an alternative way to get from Turkey to Egypt then look no further than the ferry service available between them.

Ferries are not only convenient but also offer amazing views along the way – making it a great option for those who want an adventure without having to fly or drive long distances. The main port of departure in Turkey is Bodrum which has regular ferries departing for various ports in Egypt including Alexandria, Port Said and Hurghada among others. Prices vary depending on what type of cabin you choose (there are several different options) as well as how many stops the ferry makes before arriving at its final destination.

Generally speaking though, prices range from around $50-$100 per person one-way depending on where you're travelling from/to and when you book your tickets. When booking your tickets make sure that you check whether they include meals onboard or if these will be charged separately (someferrys even have restaurants onboard).
Turkey Tour Packages
Are you looking for a unique and memorable way to explore Turkey? Look no further than our fantastic selection of Turkey tour packages! We offer customizable vacation packages that will make your dream trip come true.

From cultural experiences, shopping trips, sightseeing tours, and breathtaking natural attractions – there's something here for everyone. Begin with a city tour of Istanbul. Get up close and personal with the historical sites like Topkapi Palace Museum, Sultan Ahmet Mosque (Blue Mosque), Hagia Sophia Museum & Basilica Cistern as well as iconic monuments such as Galata Tower and Dolmabahce Palace.

Then head off to discover the hidden gems in the Grand Bazaar – one of the largest covered markets in the world! Don't forget to sample some Turkish delights along the way too! If you're after an immersive experience into local culture then why not opt for a homestay package?

You'll stay with a friendly family who will show you what life is really like in rural Turkey. Learn about their customs, traditions and enjoy delicious home-cooked meals prepared by your hosts each day – it'll be an experience unlike any other! If you prefer more action-packed adventure then ask us about our rafting or jeep safari tours; get ready for thrills galore on these exciting excursions.
Greece, Turkey Israel Egypt Tour
Greece, Turkey, Israel and Egypt are some of the most popular tourist destinations in the world. With their rich cultural heritage and stunning landscapes, these countries offer travelers an unforgettable experience. So why not combine them into one incredible tour?

A Greece, Turkey, Israel and Egypt tour is an ideal way to explore the best of these four amazing countries all in one trip. To start off your journey, you'll first need to fly into Athens International Airport in Greece. From there you can visit some of the country's most iconic sites like The Acropolis or take a relaxing stroll through Plaka – Athens oldest neighborhood – before heading out for more exploration.

You could also travel around Greece by ferry which offers breathtaking views along its coastal routes as well as access to some remote villages that are otherwise difficult to reach by land-based transportation. Other must-see attractions include Delphi – home of Apollo's Oracle; Meteora – a cluster of monasteries perched atop towering cliffs; Crete – where Europe's first civilization arose; Santorini with its whitewashed homes set against a backdrop of blue Aegean Sea waters; and Mykonos– known for being an exciting party island!
Turkey to Egypt Flight
Are you considering a flight from Turkey to Egypt? With modern air travel, it's easier than ever to get from one country to the next. Whether you're traveling for business or pleasure, flying from Turkey to Egypt is a great way to experience two cultures in one trip.

In this blog post, we'll cover everything you need to know about planning and booking your flight from Turkey to Egypt. First of all, it's important that before booking any flights that you check the rules and regulations of both countries. Depending on your passport type, visa requirements may apply when entering either country.

Additionally, be sure that all passports are valid for at least six months after your return date and have sufficient blank pages for entry stamps prior to departure. Once you've confirmed all necessary documents are in order for both countries, begin researching airlines that offer direct flights between Turkish airports and those located in Egypt such as Cairo International Airport (CAI). Many major airlines fly directly between the two countries including Turkish Airlines and Pegasus Airlines with some offering multiple daily departures throughout the week depending on destination cities within each country.

When searching online for tickets make sure to compare prices across different travel websites as they often have varying rates due ticket availability as well as available discounts or promotions which could save money on overall cost of travel per person or group size (if applicable).
Trip to Turkey
Are you looking for an exciting travel destination? Look no further than Turkey! This ancient land on the Mediterranean Sea offers a unique blend of culture, history, and stunning scenery.

From vibrant cities to gorgeous beaches and from majestic mountains to lush valleys, there's something for everyone in this amazing country. Here are some of the highlights of what makes a trip to Turkey so special: 1. Historical Sites: Turkey is home to many incredible historical sites that have been around for centuries or even millennia.

These include iconic monuments like Hagia Sophia in Istanbul and ruins like Ephesus near Izmir – both UNESCO World Heritage sites. As such, they offer visitors a chance to explore some of humanity's most impressive accomplishments while gaining insight into their past civilizations and cultures. 2. Natural Beauty: Even those who aren't interested in visiting historic locations will find plenty to love about the Turkish landscape; its diverse terrain includes everything from snow-capped mountains (like Mount Ararat) and rolling hillsides carpeted with wildflowers, to tranquil lakes teeming with fish and panoramic views along the Aegean coastlines – perfect for unwinding after a busy day sightseeing!

3. Food & Drink: If you're looking for delicious cuisine during your stay then look no further than turkey!
Greece And Egypt Tours
Are you looking for a trip that combines the best of both worlds? Greece and Egypt Tours offer amazing opportunities to explore two stunning countries with rich histories, cultures, and archaeological sites. Whether you're planning a family vacation or an educational adventure, there are plenty of exciting activities to take part in when visiting these two beautiful Mediterranean kingdoms.

With everything from ancient ruins to modern-day attractions, Greece and Egypt Tours can provide unforgettable experiences that will stay with you long after your trip is over. A tour of Greece typically starts off in Athens, giving travelers the chance to visit some of its most iconic landmarks like the Parthenon and Acropolis before heading out into the countryside where they can experience traditional Greek life in picturesque villages such as Mykonos or Santorini. A few days spent exploring the islands gives visitors ample opportunity to sample delicious local cuisine as well as soak up some sun on some secluded beaches surrounded by crystal clear waters.

For those interested in learning more about this historical country's past should make sure their itinerary includes visits to prominent archaeological sites like Delphi or Olympia which house ancient buildings from centuries ago including theaters, temples and shrines dedicated to gods worshiped by Greeks during antiquity.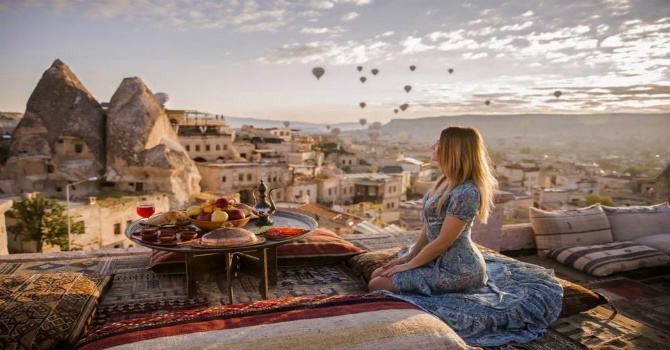 Credit: www.privatetoursinegypt.com
Do Egypt And Turkey Get Along?
The relationship between Egypt and Turkey has been a complicated one over the last few years, with both countries having their own interests in the region. On one hand, they have long shared cultural ties due to their similar Islamic faith; yet on the other hand, there are many political tensions that have arisen from competing geopolitical ambitions. In recent years, these tensions have been further exacerbated by Egypt's increasingly close relationship with Saudi Arabia and its hostility towards Turkey's support for Islamist groups in Syria.

In general terms, it is safe to say that relations between Egypt and Turkey remain strained at best. This is largely due to Egypt's support for a number of Arab regimes in North Africa and the Middle East which oppose Turkish influence within those regions. Additionally, Ankara has accused Cairo of supporting Muslim Brotherhood-linked organizations across North Africa – an accusation which Egypt denies but nonetheless adds fuel to the fire of distrust between them.

Despite this tension however, there are still signs that relations could improve in future if both sides take steps towards reconciliation. For instance, Egyptian President Abdel Fattah al-Sisi recently expressed his willingness to work more closely with Turkey after meeting Turkish President Tayyip Erdogan at an economic summit held in Istanbul earlier this year – suggesting that both leaders may be looking for ways to build bridges despite their differences on certain issues such as Syria or Libya policy.
How Do I Get from Turkey to Egypt?
If you're looking to take a trip from Turkey to Egypt, you have several options. Depending on where in Turkey and Egypt you're traveling from, the most convenient option may vary. Here are some things to consider when planning your journey:

1. Plane – Flying is one of the fastest and most efficient ways to travel between Turkey and Egypt. There are direct flights available from Istanbul Atatürk Airport (IST) in Istanbul, Turkey, to Cairo International Airport (CAI) in Cairo, Egypt as well as other major airports throughout both countries such as Ankara Esenboga Airport (ESB), Izmir Adnan Menderes Airport (ADB), Alexandria Borg El Arab Airport (HBE), Hurghada International Airport (HRG). Prices for these flights can range depending on the season and airline but usually cost between $300-$700 USD roundtrip per person.

2. Bus/Train – Taking a bus or train is another great way to get between Turkey and Egypt if you don't mind spending more time on the road. The main bus route connecting these two countries is operated by Eurolines which goes through Bulgaria before entering into Greece near Athens then continues down through Libya with final destination being Cairo Central Station in downtown Cairo.
How Many Days in Egypt is Enough?
When it comes to visiting Egypt, many travelers find themselves wondering how many days they should allocate for their trip. After all, there is so much to explore and experience in this ancient land that narrowing down exactly how long you should stay can be quite the challenge. The answer ultimately depends on your individual interests and preferences when traveling.

If your goal is simply to soak up some of the culture and history of Egypt, then a few days – between five and seven – may suffice. That said, if you're hoping to delve deeper into the rich heritage of this country by spending time at its most famous monuments – such as the Great Pyramids of Giza or Luxor Temple – then a longer stay will likely be necessary. For those looking for an extended vacation, we recommend budgeting at least 14 days in Egypt.

This gives you enough time to visit both Cairo (the capital) and Alexandria (Egypt's second-largest city), as well as plenty of other points of interest along your journey including Aswan, Abu Simbel, Valley of The Kings / Queensand Karnak Temple Complex; not forgetting a chance to take part in one or two desert safaris too! And with low-cost flights from Europe now available via Ryanair & EasyJet among others; getting around within Egypt has never been easier either!
Should I Go to Turkey Or Egypt?
When deciding between a trip to Turkey or Egypt, there are many factors to consider. Both countries offer stunning landscapes and ancient historical sites, so the decision will ultimately come down to personal preference. For those seeking an exciting city experience in a modern setting, Turkey is the ideal choice.

Istanbul is one of the largest cities in Europe and offers world-class shopping, dining and nightlife experiences. This bustling metropolis also has some amazing cultural attractions like Grand Bazaar, Hagia Sophia Museum and Topkapi Palace. From here you can also explore other Turkish destinations such as Cappadocia for its unique rock formations or Ephesus for its well-preserved ruins from Roman times.

Egypt meanwhile provides a more traditional destination with plenty of archaeological sites that are sure to impress any history enthusiast. Cairo is home to iconic monuments such as Giza Necropolis (the Great Pyramids) and Khan el Khalili bazaar – one of the oldest markets in Africa which dates back centuries ago! Alongside this you'll find Egyptian culture steeped within every corner of this vibrant city where mosques mingle with Coptic churches while locals eat fūl medames by day then take part in social events at nightfall.

There's no shortage of things do outside of Cairo either; Alexandria boasts beautiful beaches while Luxor offers incredible temple complexes like Karnak Temple located on the east bank of Thebes riverbank!
Egypt and Turkey Tours | Explore the Best of Turkey & Egypt
Conclusion
Are you looking for an exciting vacation to two countries in one? Look no further than Egypt and Turkey! This tour combines the ancient wonders of both countries with a chance to experience their cultural richness.

In Egypt, explore the majestic pyramids, temples, and tombs that embody its grandeur. Visit bustling Cairo, or take a cruise down the Nile River. Then travel on to Turkey where you can wander through Istanbul's many bazaars, see the Hagia Sophia Museum or climb up Mount Nemrut for panoramic views of the region.

Whether it's trekking through historic ruins or soaking up some sun at one of its stunning beaches there is something for everyone on this amazing tour!